iMBS 360°
Innovation
Retreats
iMBS 360°
Innovation
Retreats
Our flagship retreats take place in the heartland of the Catalan countryside in North East Spain. Join us on 4-day, 6-day or custom length innovation immersions designed to unlock creativity, strengthen the mind and calibrate the body. The capacity to innovate and solve big problems is the defining skill of our time.  We unlock creativity and shape world-class innovators
Our flagship retreats take place in the heartland of the Catalan countryside in North East Spain. Join us on 4-day, 6-day or custom length innovation immersions designed to unlock creativity, strengthen the mind and calibrate the body. The capacity to innovate and solve big problems is the defining skill of our time.  
We unlock creativity and shape world-class innovators
Rural Innovation Retreats

We turn high-potentials and leaders
into world-class innovators 🥇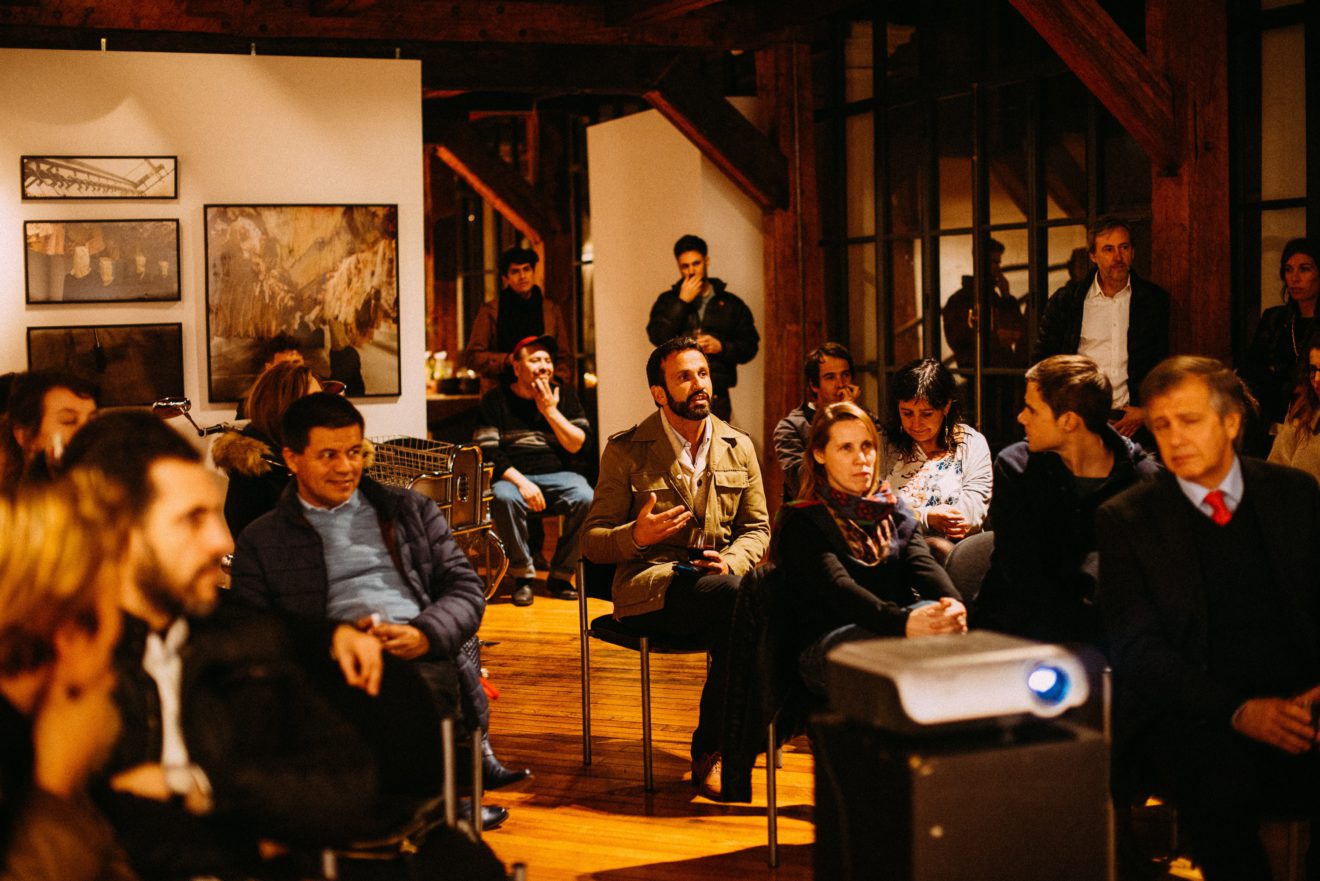 Join us on an invigorating and inspiring journey to explore and release your innate innovation potential. Based on our unique iMBS 360° methodology, our retreats stimulate the creative pathways and unlock inner resourcefulness.
Our retreats combine the most compelling technologies & innovation methodologies, mindfulness exercises, physical activities, team challenges, guest speakers, calibrated nutrition and personal coaching for a holistic and outcome-driven approach to innovation learning & development. 
"Imagination is more important than knowledge. For knowledge is limited to all we know and understand, while imagination embraces the entire world, and all there ever will be to know and understand."
– Albert Einstein
Innovation & Creativity Sessions
Facilitated by our Innovation Coach, these sessions focus on widening participants' understanding of the nature of innovation by investigating its origins, the current state of innovation globally and a look at what the future may hold.
We'll also look at the formulas and methodologies used by successful innovators and deep dive into case studies relevant to your sector or industry.
While innovation isn't necessarily about technology, there is no denying that it's heavily correlated. We will therefore also discuss, debate and learn about how emerging technologies like AI, blockchain and Mixed Reality might offer opportunities for innovation and reinvention.
Finally, we will engage in hands-on creative challenges to build your innovation muscle, ranging from building spaghetti towers to collaborative design in Virtual Reality, and much more…
Innovation & Creativity Sessions
Innovation is an ambiguous concept, often poorly understood and therefore poorly implemented. We will demystify the process and make it practical and applicable. 
While there is no magic formula to take an idea to a manifest innovation, there are powerful frameworks and methodologies we will address and leverage.
Learn from the best. We'll beam in relevant experts from academia, startups or industry to share the latest on innovations disrupting or boosting their sector.
All the knowledge in the world won't help you innovate if the true source of innovation – imagination – remains untapped. We will unlock your inner resourcefulness.
Body & Mind Synergy Sessions
Coordinated and guided by our mindfulness coach, you will learn how to work in sync with your biology for enhanced creativity and performance. Managing your internal state is the single most important skill for performance and creativity.
As we explore the triggers of your conditioned behavioural patterns in the social sphere you will learn how to respond, versus react. You'll break patterns that no longer serve you and create new ones that set you up for sustainable and healthy performance.
We'll develop your capacity and understanding of empathy by engaging in a sensory experience of tasting different flavours, in compassion-enhancing meditation techniques and in an experience of having limited access to certain senses, which exponentially develops other ones.
Learn how to connect with your chi, how to nurture and direct your energy. We´ll have you experience how energy moves through your body and train your capacity to center.
Walk away with a personalised plan for peak performance based on the 5 key pillars: nutrition, movement & exercise, sleep, state management and enhancing supportive relationships.
Expand your capacity for empathic leadership. Learning this skill promotes both self-awareness and social awareness, deepens your ability to understand yourself and your impact on others.
Learn the foundational flow triggers, and how to set yourself up to increasingly spend more of your time in flow, the most productive and creative state we can experience.
Physical Activity Sessions
Along with having numerous benefits for your general health, our physical activity sessions are not just designed to focus on improving your overall fitness level, but are also designed to improve your brain health, make you feel better, function at your optimum level, and even sleep better.
We use the fantastic facilities and surroundings of our venues to practice body-motivating daily exercises to increase your resilience. Combined with brain based activities to challenge your agility you will experience activities within the vast countryside of Catalonia that are carefully designed to open your mind, work on your creativity and challenge any self-defeating limitations. 
You will experience your body at a level of strength and ability you may not have encountered or sensed before. Our mindfulness hikes and outdoor challenges are aimed at reopening the senses, introduce you to mindfulness and anti-stress breathing techniques and naturally boost endorphins, the feel-good hormones. 
Physical Activity Sessions
The human body is designed to move. During our program we will train you to move efficiently  by performing exercises based on movement patterns, and not just isolated muscle actions.
Gain an understanding of how this key area of your life affects overall performance, enabling you to leave our program with a greater understanding of how to boost your wellbeing and productivity.
During our outdoor activities, experience how practising mindfulness improves your overall well-being and performance, and contributes to your mental peace and resilience. 
Breathing techniques elevate overall wellbeing, promote physical and mental health. Learn to disengage from distracting thoughts and sensations and use breathing techniques to decrease stress.
Lasting Transformation 
Our executive innovation leadership retreats leave a deep and lasting impression far beyond that of a conventional training and coaching program. That way, we create enduring change.
With you all the way
Continuity matters. We offer ongoing support and continuity through bespoke individual or team coaching and tailored training programs, before and after the main retreats.
Short-term ROI
 Our innovation retreats are designed to equip leaders with the practical knowledge and tools they need to implement innovation strategies as soon as the program ends. 

We turn high-potentials
and established leaders
into world-class innovators
Sign up for our occasional newsletter to be the first to hear about new retreats, programs and special invites

We turn high-potentials
and established leaders
into world-class innovators
Sign up for our occasional newsletter to be the first to hear about new retreats, programs and special invites
Terms & Conditions | Privacy Policy
All rights reserved | Inspire Limitless Project Management © 2022 | Lic. 1046052 
Terms & Conditions | Privacy Policy
All rights reserved | Inspire Limitless Project Management © 2022 | Lic. 1046052