Paying equal attention to mental wellbeing, physical fitness, mind-boosting nutrition and immersive coaching and training, our methodology is designed to deliver lasting transformation and substantial results. We align and balance mind, body and soul to spark creativity and  unlock innovation potential in senior leaders.
Paying equal attention to mental wellbeing, physical fitness, mind-boosting nutrition and immersive coaching and training, our methodology is designed to deliver lasting transformation and substantial results. We align and balance mind, body and soul to spark creativity and  unlock innovation potential in senior leaders.
The truth is out there. Organisational empathy is the discovery and leverage of explicit and latent needs in your community, your teams and your boardroom. Learning how to effectively tap into the wisdom and requisites of others is a skill fundamental to effective innovation leadership.
Innovation is the love child of an idea and a challenge. What is an idea? Resilient, highly contagious. Once an idea has taken hold of the brain it's almost impossible to eradicate.  Our programs unlock inner creative resourcefulness and teach leaders how to unlock creativity in others.
Fear, reluctance and doubt kill more dreams and ambitions than failure ever will. We show leaders how to experiment effectively by leveraging lean, low cost methods using both the latest off-the-shelf technologies and old-fashioned hands-on modelling. Build. Iterate. Repeat.
Design Thinking as a foundational framework 
The foundational pillars of design thinking shape the underlying architecture of our  iMBS 360° methodology. But rather than explicitly, rigidly or formally teaching the design thinking process, we have embedded the core principles into the heart of our programs. This way our attendees absorb the very essence of this powerful framework in a natural, effortless and engaging manner.
Experiences literally shape our brains by rewiring our neural pathways. Our immersive and engaging activities are designed to optimise neuroplasticity and induce an innovation mindset.
Thinking clearly and creatively is only possible in a healthy, balanced body. Our programs feature a customised nutrition plan and activities designed to kickstart and stimulate the mind.  
Imagination flows when an individual feels calm, confident and grounded. We introduce mindfulness, breathing techniques and fun, emotionally enriching activities to restore balance.   
Harmony meets performance
If leaders are to transform into genuine innovation practitioners who solve the challenges of our time and catapult your organisation into a bright future, they must be seen and treated as athletes. And just as athletes thrive when a committed team of experts nurture every aspect of their performance, so will your senior leaders excel with the help of our 360° approach to innovation training.
Healthy mind in a healthy body
Innovation and ideas are typically associated with the mind, but we cannot neglect the vital importance of a healthy body to sustain deep focus and flow. In addition to a customised nutritional plan, our programs include mind-boosting and restorative physical activities throughout your retreat experience. All designed and carefully guided by a world-class physical strength and wellbeing coach.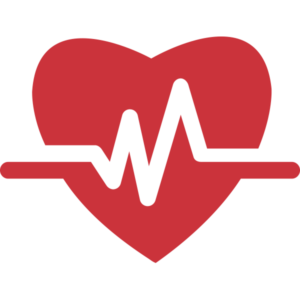 Nutrition Matters 
Instead of following the standard breakfast-lunch-dinner pattern so ingrained in our society, our programs are built around the concept of 'sustenance': wholesome, healthy and delicious snacks, freshly prepared beverages and micro-meals distributed throughout the day for a steady release of energy and feel-good hormones.  Our nutritionists design a high-impact sustenance plan for the duration of the program featuring incredibly healthy, delicious locally sourced ingredients. 
Movement Matters 
Einstein frequently commented that a large number of his theories were conceived while riding his bicycle; Nikola Tesla walked eight to ten kilometres per day; Alan Turing ran so much he was mentioned as a possible representative for England in the 1948 Olympics;  "I have walked myself into my best thoughts" said Kierkegaard.
Some of our programs' most  memorable learning moments will take place during long walks or bike rides through the bucolic Catalan countryside as we immerse ourselves into a wide range of topics, from wellbeing to digital innovation. Open minds and open hearts in wide open scenery, so you too can tap into the inner resourcefulness you naturally possess while nurturing the body's natural desire for movement.
That state of mind where our perception of time changes, our emotions are completely balanced and our mind singularly focused. We all know it but mostly fail to attain it in a frenetic and stressful world. Together, we'll relearn how to enter a state of flow and total focus, a prerequisite for manifesting creative ideas and innovations.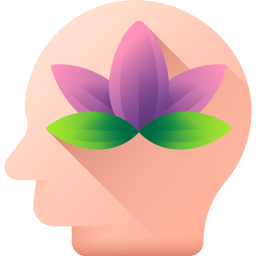 Emotions Matter 
Innovation is a consequence of resourcefulness, which only manifests while in a balanced emotional state. Maintaining a state of 'flow' while our emotions fluctuate is a critical skill to master, especially in a group context when our emotional state affects not only our ability to be creative but that of our peers as well.
Neuroplasticity – the creation of new pathways in the brain – is contingent on undertaking a wide range of non-traditional sensory activities. We craft experiences that activate the senses to unlock and stretch the brain's  capacity for creative thinking.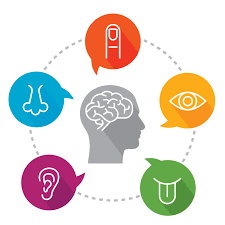 Impactful sensory experiences 
Whether you're moulding an all-natural piece of clay or engineering a construction from spaghetti sticks, the act of leveraging our dexterity to shape, create and manipulate our surroundings triggers that primal part of our brain where creativity and imagination dwell.
💡Experience: design your plate

 
One of the first victories you will claim is the design and creation of your own food plate out of ancient, natural clay extracted from the Catalan soil. This plate is uniquely yours. It's precious because it's the only plate you get for the rest of the stay and it will force you to design and craft a seemingly mundane object with the kind of care and attention great innovators bring to new ideas.
Immersive digital experiences 
Using latest generation virtual reality headsets we take our guests into new  dimensions, craft prototypes in collaborative virtual design environments and explore remote locations around the globe.   
💡

Experience: VR food sampling

 
Among the standout sustenance moments in our program is an exhilarating tasting session while completely immersed in virtual reality and surround sound. An experience like no other designed to accustom the mind to new possibilities and open up new neural pathways in the brain. 
While inventions often originate from lone individuals with a stellar idea, innovation is a team sport. Through practical exercises and challenges that involve your wit and dexterity we will strengthen your ability to think and operate as a cohesive unit while emphasising your individual strengths.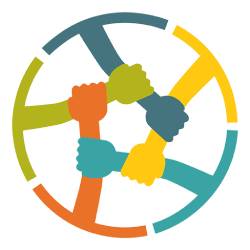 Inspiring Guest Speakers
Our world-class onsite team and adjunct faculty are joined by a carefully curated selection of speakers, each of whom deliver short but highly impactful virtual guest appearances to address a specific topic or relevant case study. Guest speakers are domain experts with a proven record in innovation or adjacent disciplines. Upon request we can also schedule world-class keynote speakers for a private inspirational address, just for our group. 

We turn high-potentials
and established leaders
into world-class innovators
Sign up for our occasional newsletter to be the first to hear about new retreats, programs and special invites

We turn high-potentials
and established leaders
into world-class innovators
Sign up for our occasional newsletter to be the first to hear about new retreats, programs and special invites
Terms & Conditions | Privacy Policy
All rights reserved | Inspire Limitless Project Management © 2022 | Lic. 1046052 
Terms & Conditions | Privacy Policy
All rights reserved | Inspire Limitless Project Management © 2022 | Lic. 1046052