Navigating this decade is not just about perseverance and grit, important as those characteristics are. Doing the wrong thing with great enthusiasm and determination won't lead to a successful outcome, it will just be costly and time-consuming.
So what works in the age of disruption?
Many of us are the victims of our own perfectionism. The 20th century was characterised by a conservative, planned approach to innovation and product design. We would typically design by committee, allocate hefty budgets and then set out to produce products or services we thought and hoped would find traction in the market.
From the late 20th century into the early 2000s it became clear that this approach to innovation and design was dying; too slow, too costly, too cumbersome. Kodak, Blockbuster, RadioShack… we all know the sad tales of formerly thriving brands going under, gradually, and then suddenly.
Fifty years ago, the life expectancy of a firm in the Fortune 500 was around 75 years. Today, it's less than 15 years and declining all the time. Almost 90% of the companies from 1955 have either gone bankrupt, merged, or still exist but have fallen from the top Fortune 500 companies (ranked by total revenues)
Lean Innovation involves a diverse toolkit and skillset that comprises of design thinking, rapid low-cost prototyping, customer experience and user experience design and change management.
LEAN INNOVATION FOR TEAMS
I'll work with teams on a project basis or longer term retainer to help them build and foster the internal structure and culture of lean innovation; train your team on the various skills and mental frameworks like Design Thinking and to consult on specific challenges.
My job is to deliver the confidence, skills and abilities to turn intent into action and outcome.
You can also choose to bring me in as an innovation consultant to work on an innovation project as part of the team.
FOR INDIVIDUALS
Even senior leadership of the highest calibre can benefit tremendously from one-on-one coaching and brainstorming. I'm an active listener with a deep grasp of innovation challenges and potential solutions.
Whether it's bouncing ideas of me or to discuss and attack some of the specific challenges you face, I'm a sounding board and consiglieri, here to help you untangle and streamline your plans and ideas.
Every modern company understands that continuous innovation is not a luxury but a critical discipline for long term survival. Unfortunately many innovation attempts end up being very costly mistakes, not for lack of hard work or budget but often simply because teams and management lack a structured methodology that fits the innovation criteria of this era: speed, customer-centricity and scalability.
Where Design Thinking helps is in providing a powerful framework for innovation for teams that aren't necessarily experienced in design practices. This does not mean innovation can or should happen without the input of visual designers, user experience or user interface experts, or that design thinking is some magic bullet for innovation regardless of team capabilities or environment.
It means that teams and managers not familiar with design practices can leverage some of the internal processes typical found in creative and design fields in order to set a course for successful innovation. Design Thinking brings some much needed structure to the messy process of creation and innovation, and can save lots of time, money and frustration.
DESIGN THINKING FOR TEAMS
I'll train your team in Design Thinking as a methodology and framework, 'installing' the process as a piece of mental software (it's painless, I promise) they can turn to whenever the need to innovate arises.
Design thinking is not voodoo, magic or mystery but a highly teachable and useful mental framework that is ultimately as good as the team using it.
Training can happen in two ways:
The first way is the immersive, hands-on way where we deep dive into Design Thinking during a short and intensive period, typically on-site for full days. These sprints are valuable when teams are about to embark on an imminent innovation project.
The second way is a more relaxed approach with an eye on future use of Design Thinking and integration into the company processes. These classes can be virtual or on-site over a longer period of time.
You can also choose to bring me in as a lead design thinker to work on an innovation project as part of the team.
My proven approach to innovation training is based on the concept of Guided Mastery. This method provides teams with the tools, environment and support needed to gain the confidence to experiment, take risks and hone new skills.
I start by equipping team members with practical frameworks like design thinking which break down the innovation process into actionable steps. I also build their capabilities through hands-on learning of ideation techniques, prototyping methods and feedback loops.
From there, I guide teams as they tackle small, manageable innovation challenges. As their proficiency grows, I incrementally increase the complexity allowing them to stretch their abilities. Projects start small focusing on efficiency or improvements. We then move to larger initiatives that involve developing completely new products, services or processes.
Throughout the process, I reinforce innovative behaviors by modelling techniques like design sprints, jobs to be done and agile methodologies. Peer observation and real-world examples from innovation leaders provide teams with a benchmark.
Regular coaching and feedback celebrates wins, provides developmental insights and keeps motivation high. psychologically safe environment developed through my training allows people to make mistakes, fail fast and iterate without fear of judgement.
This mastery approach leads to tangible outcomes. One client saw a 76% increase in successful new product launches after just 6 months of training. Others report higher engagement, faster idea generation and a pervasive culture of innovation.
Guided mastery allows me to fully unlock a team's creative potential in a way traditional training cannot. Let me help your organization build the innovation capabilities to thrive today and into the future.
SOLIDUS MANAGEMENT CONSULTING
It was great to have Marc on board to deliver a 2 day digital transformation and emerging technology course in Abu Dhabi. The course was very well received..informative, engaging and very well prepared. would definitely recommend Marc to any business looking for an experienced innovation and digital transformation coach
Every relationship starts with a conversation. I'd love to hear from you to discuss how I can add value and significance to your project, audience or customers.
Please fill out the form or you can connect with me on Linkedin where I'm active on a daily basis, I welcome all new connections.
Some of the brands I've recently worked with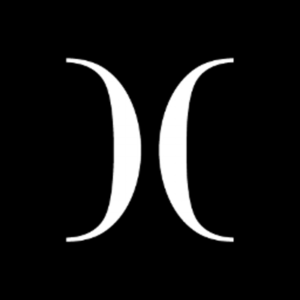 The Dorchester Collection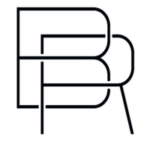 Boardroom Magazine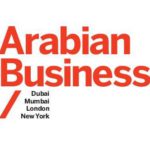 Arabian Business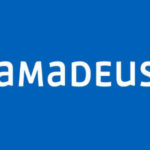 Amadeus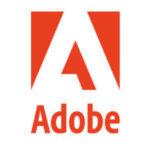 Adobe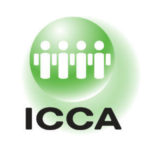 ICCA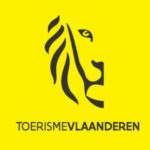 Tourism Flanders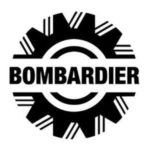 Bombardier